Culinary by Hubert Wallner
In the Hermitage Vital Resort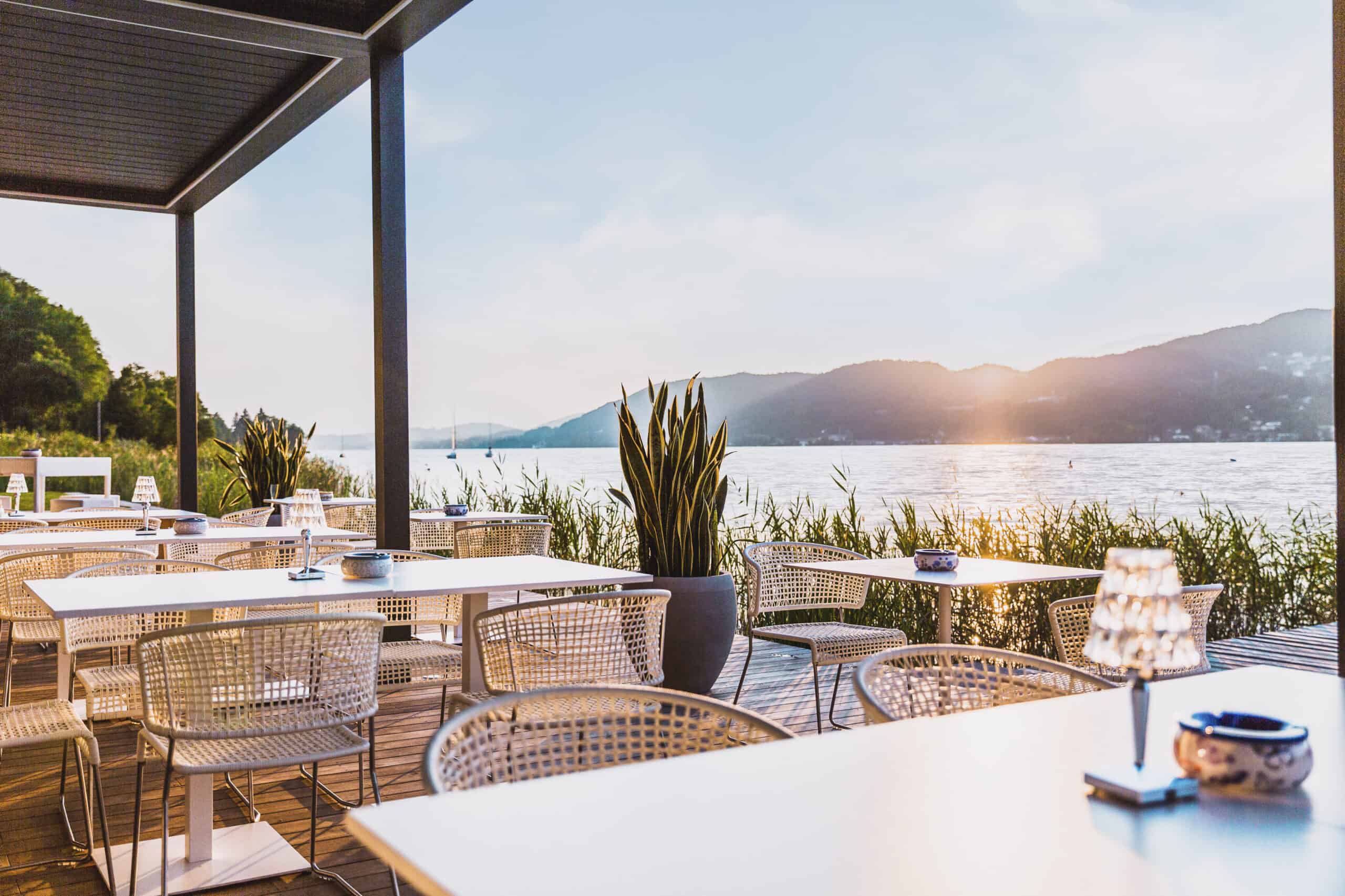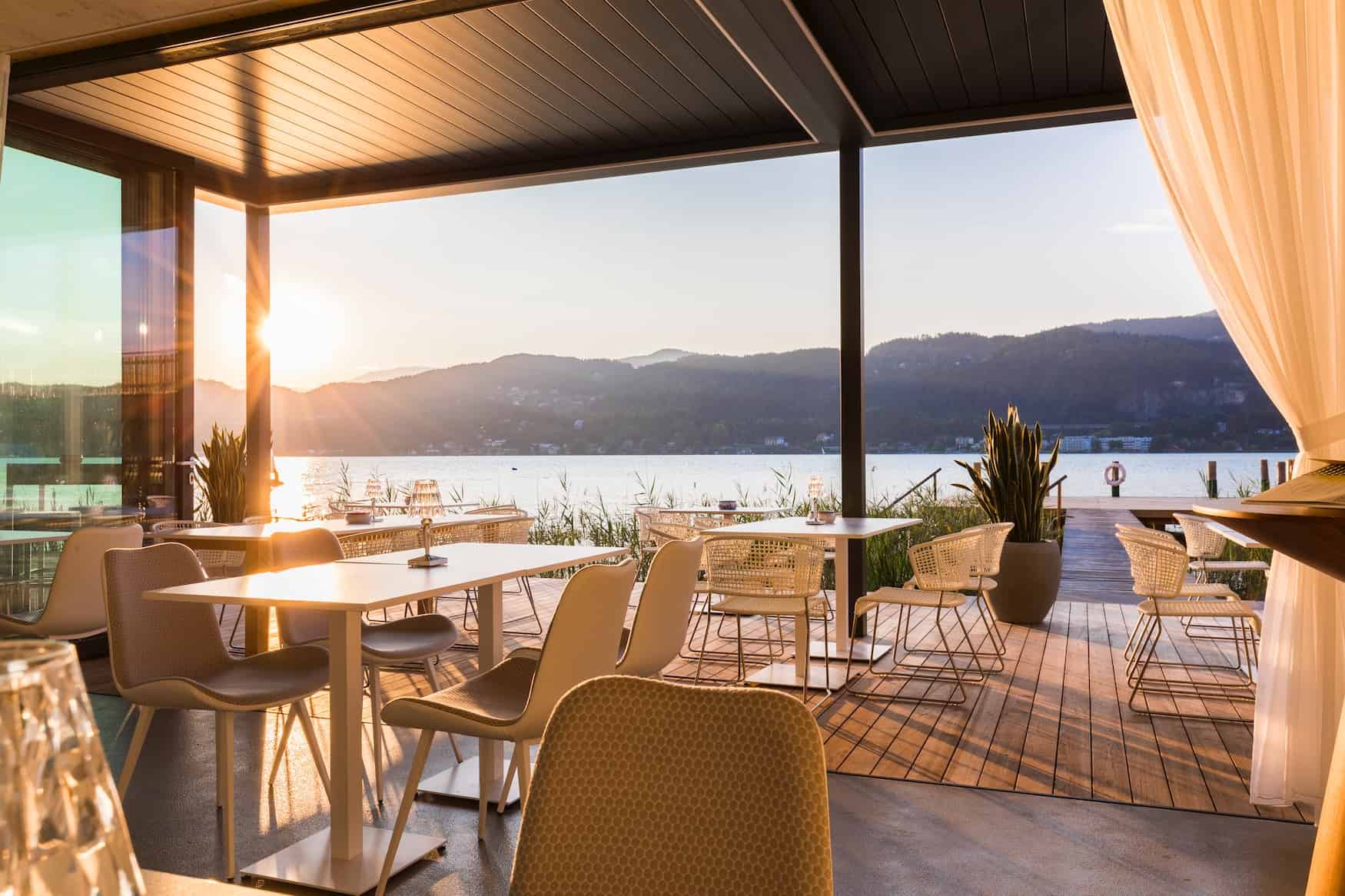 Culinary by Hubert Wallner
Everything out of the ordinary
The extraordinary location, the magnificent terrace with a wonderful lake view, the charming reception and last but not least the excellent cuisine of star chef Hubert Wallner & his team provide the culinary highlight of the Wörthersee region.
Top chef of the year 2021, Gault & Millau chef 2020, four toques – 18/20 points in Gault & Millau, as well as 98/100 points in the Falstaff Guide. Hubert Wallner is one of the best chefs in Austria and represents the culinary best at the Wörthersee.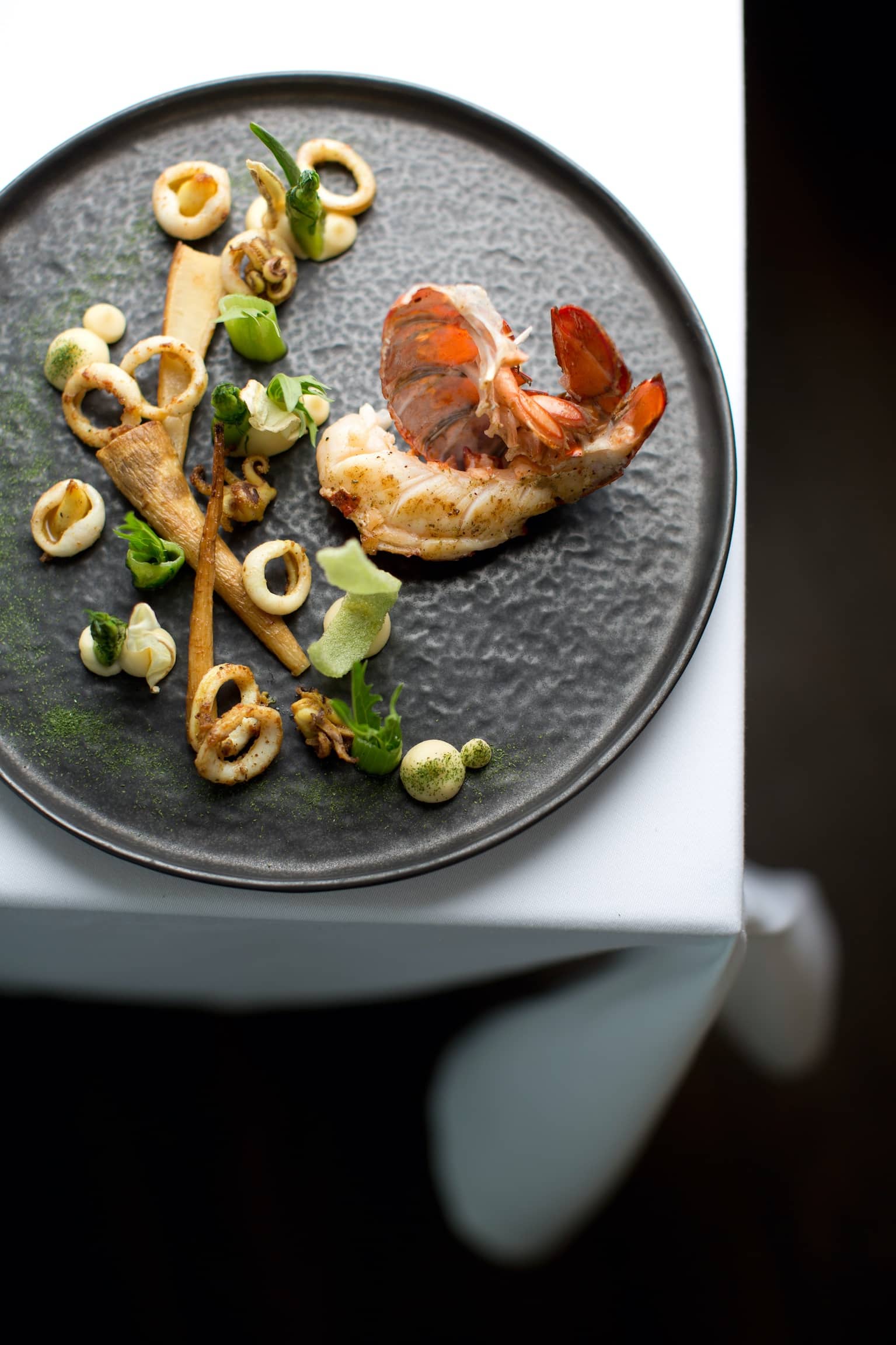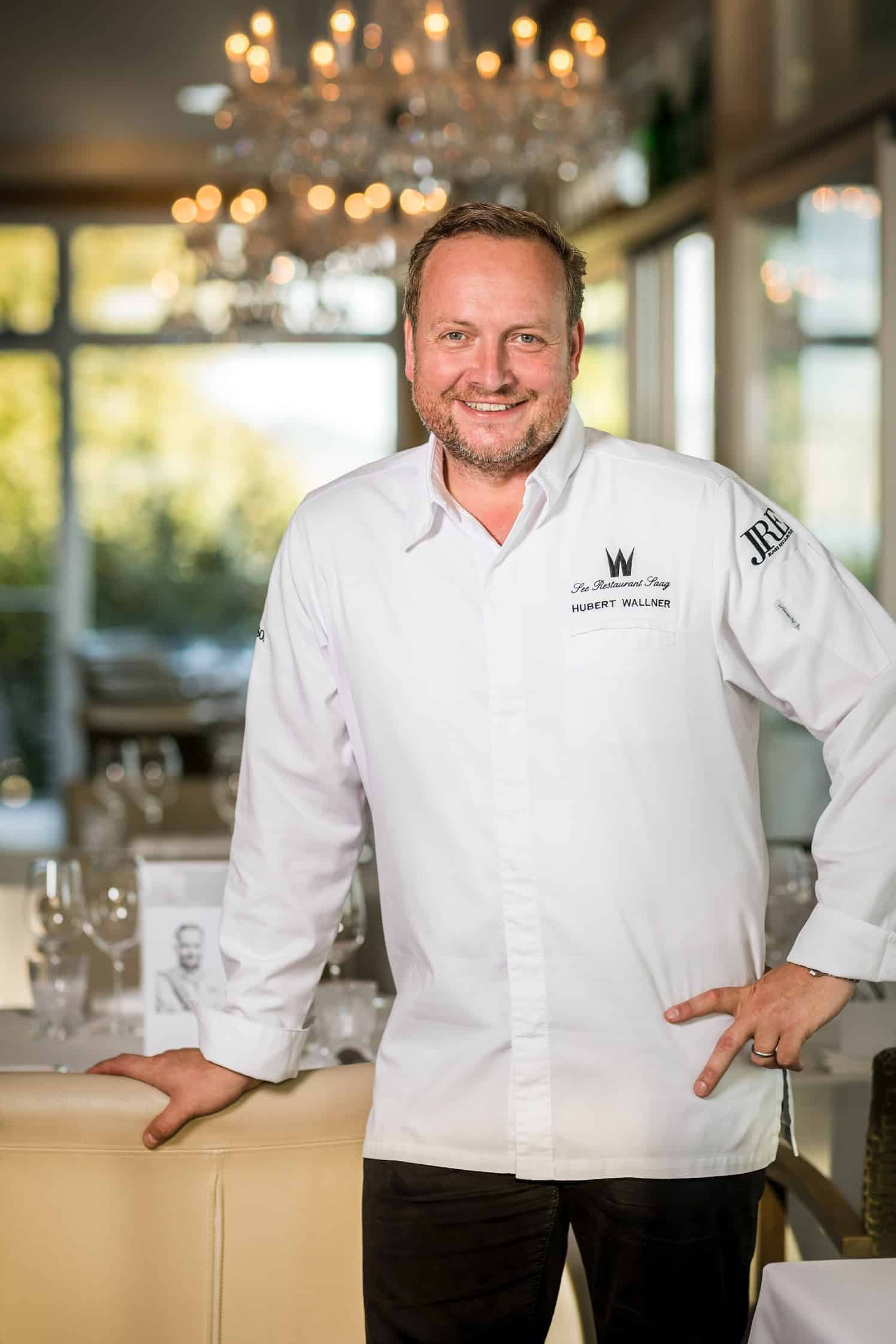 Gourmet restaurant at the Wörthersee
From fragrant spring through colourful autumn and far into winter, when stars of light on the lake create fairy-tale magic, host Kerstin Wallner and star chef Hubert Wallner delight guests with exquisite Austrian-Mediterranean cuisine.
Inspired by the Alpine region between lake and sea, the cuisine inspires with the lightness of the dishes and tasteful precision. The newly opened Gourmet restaurant with a dream view of the Wörthersee ensures unforgettable evenings with its warm colours and exclusive interior.
Reserve table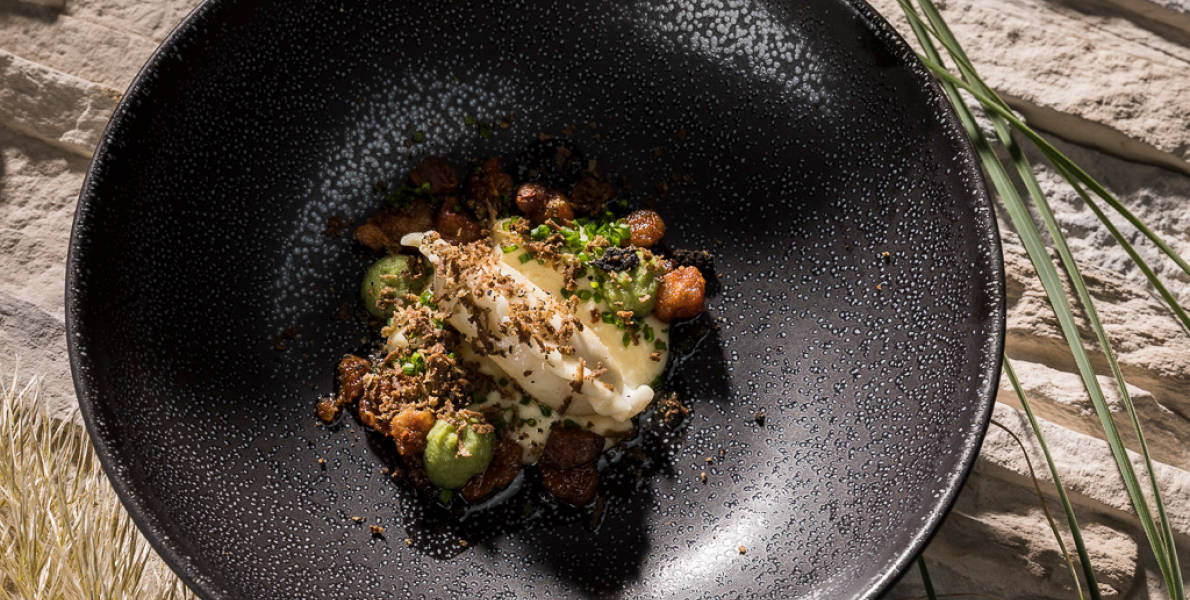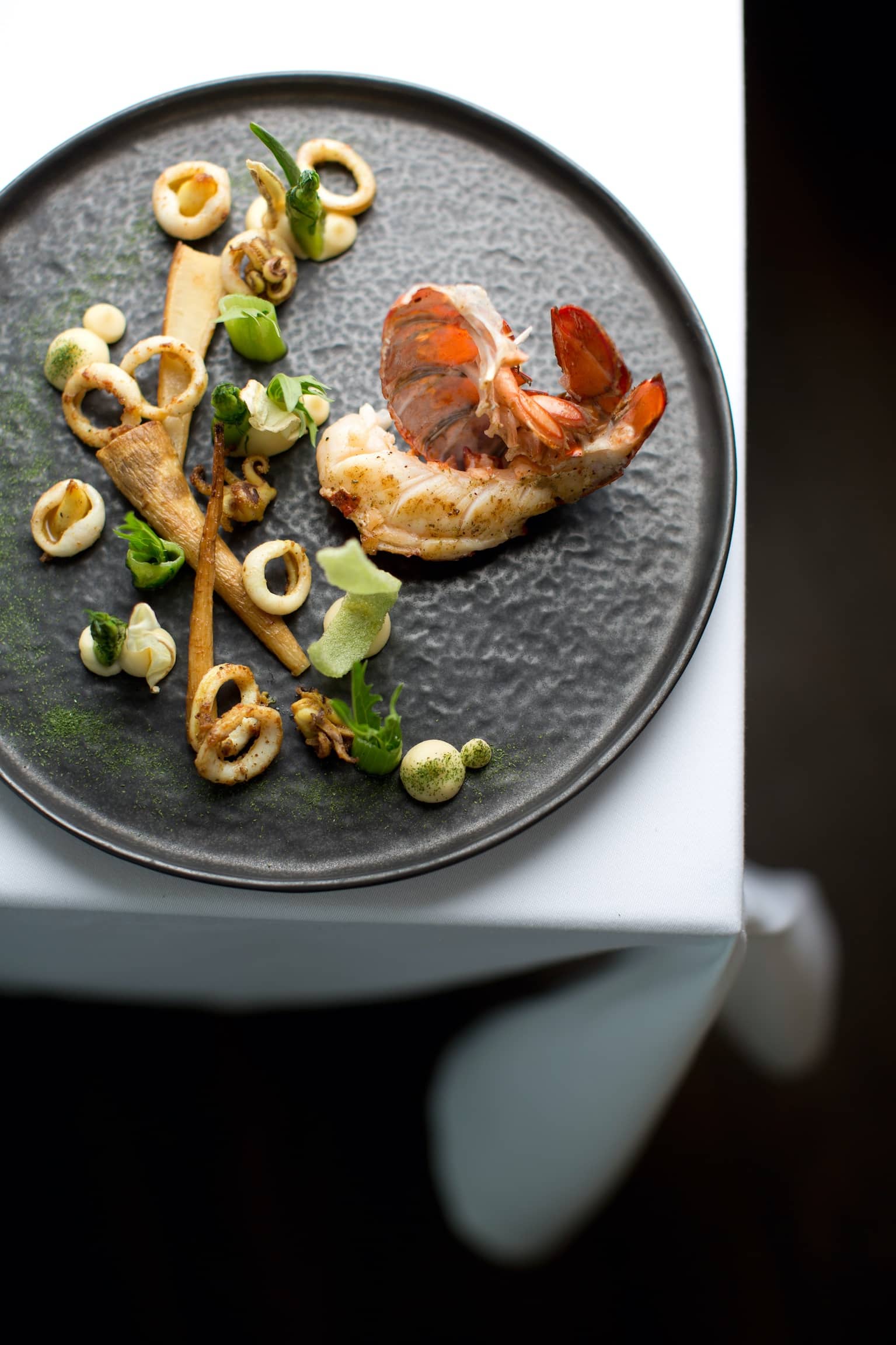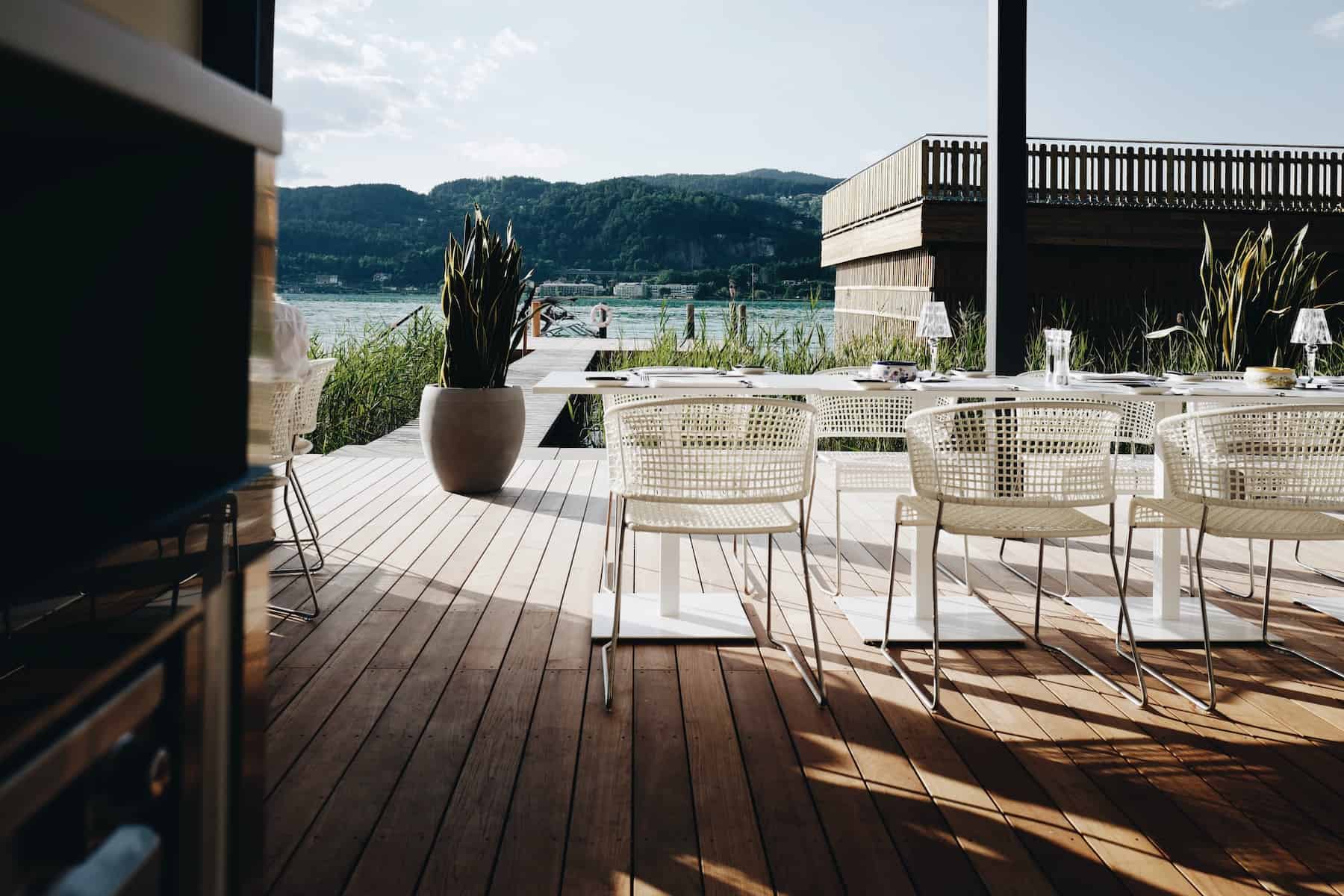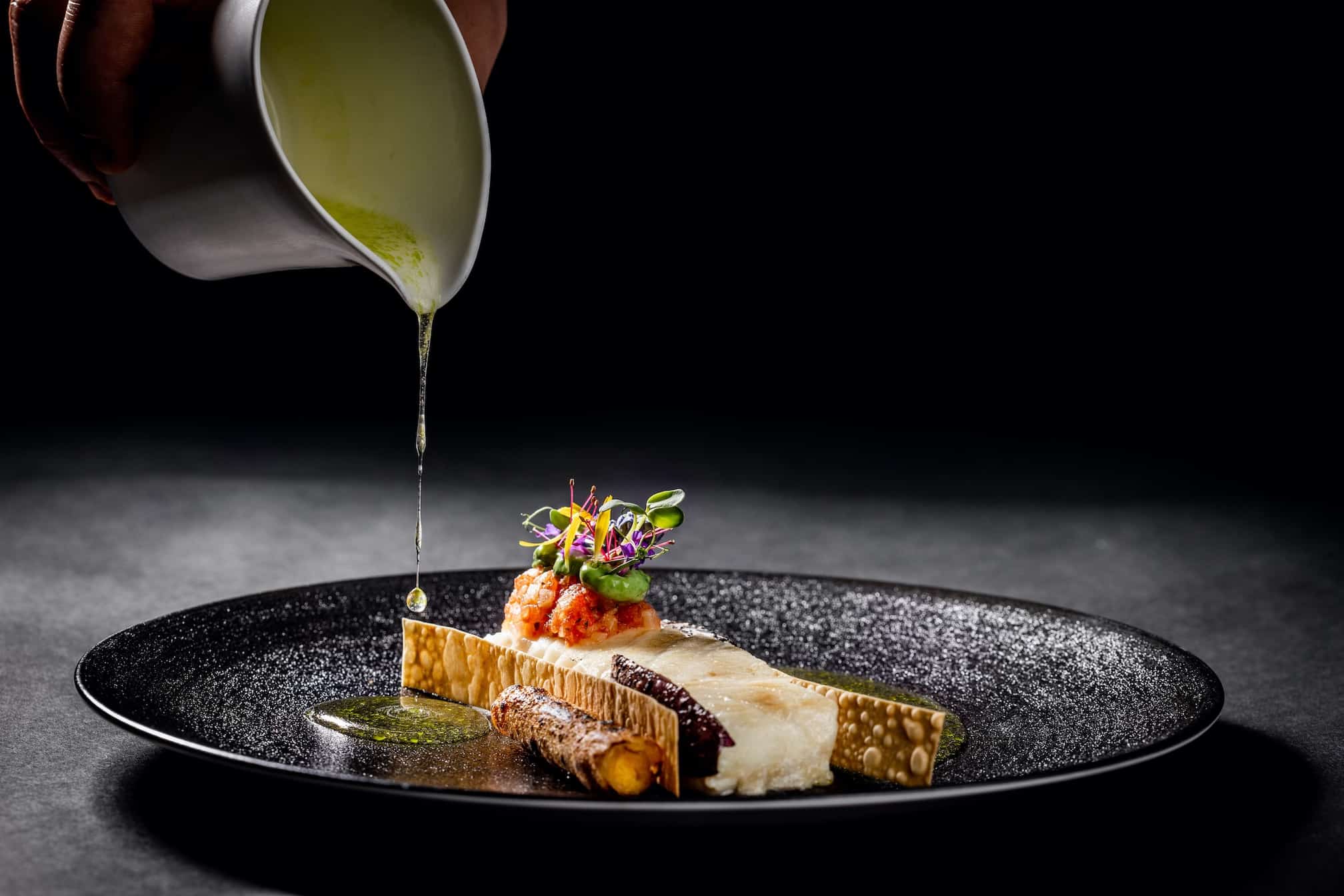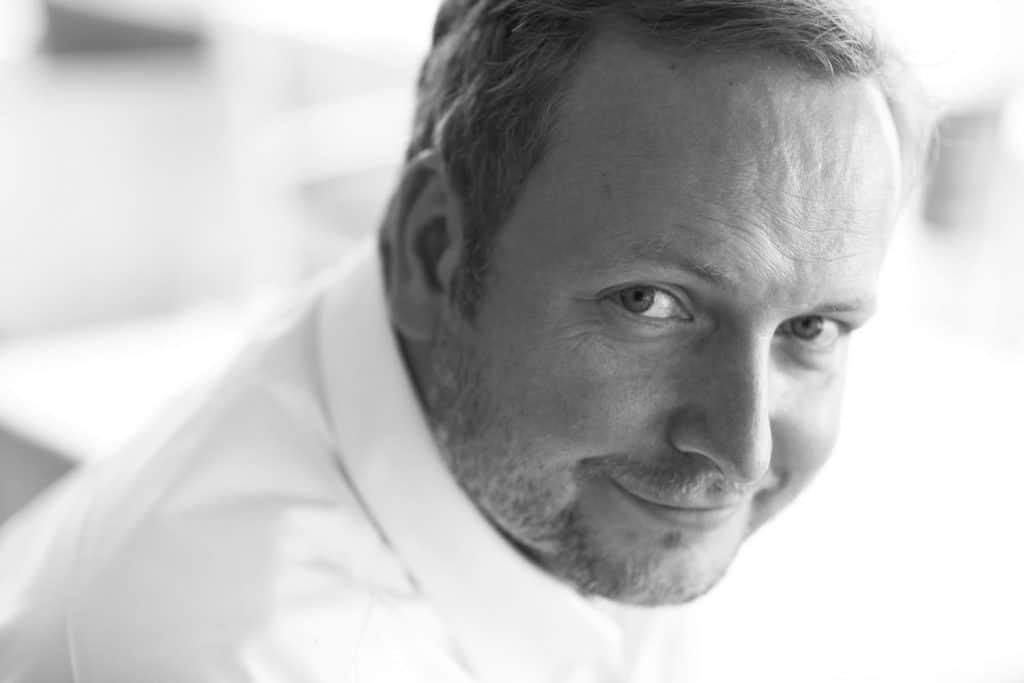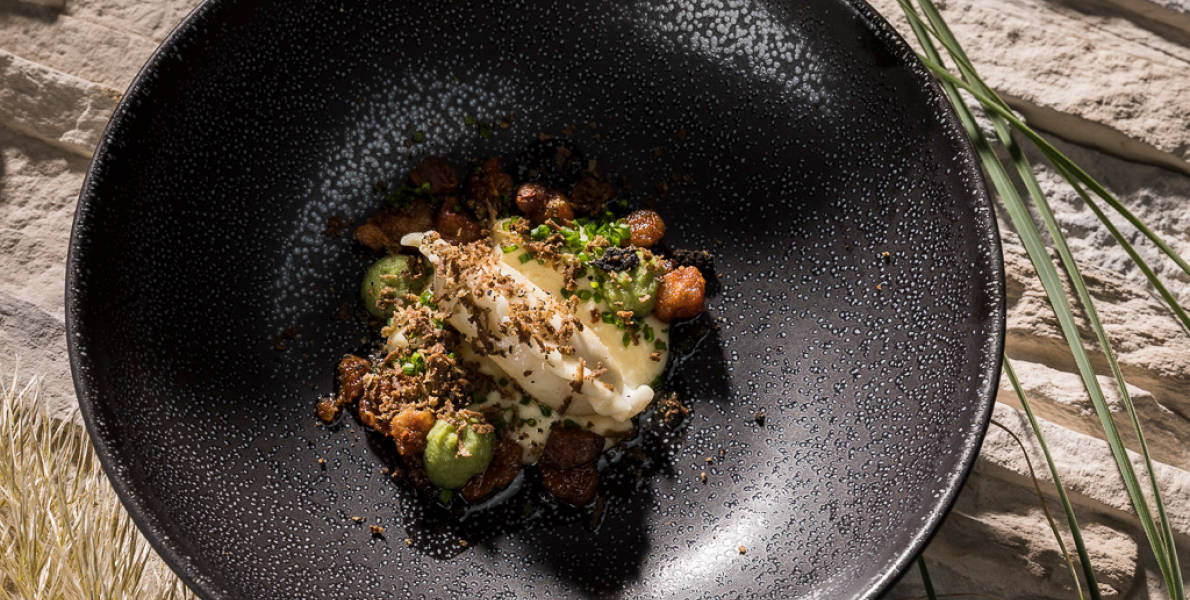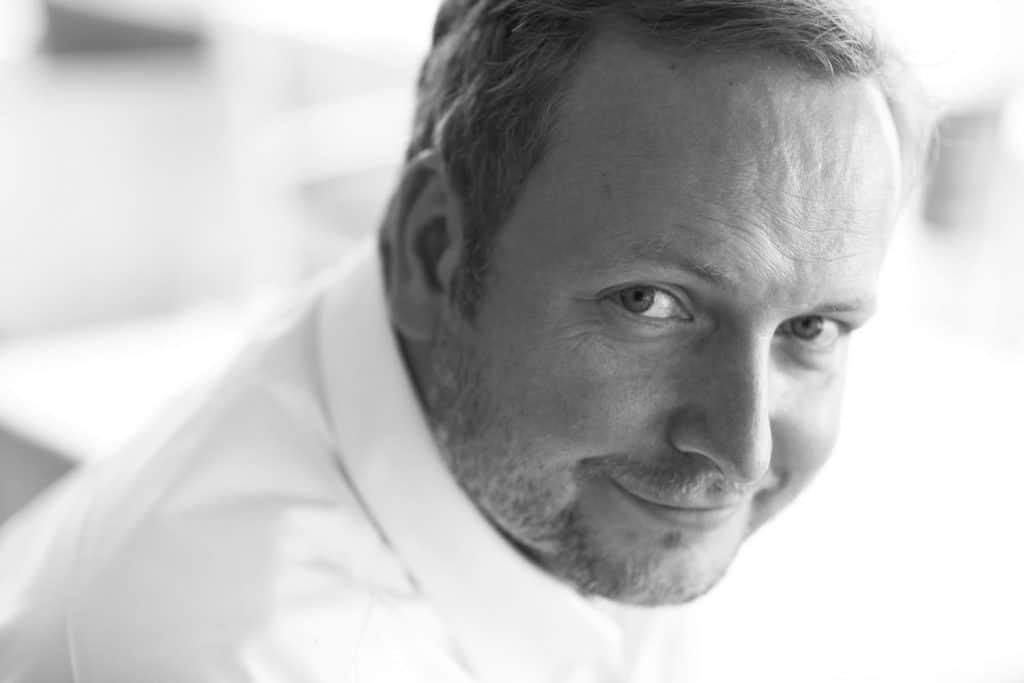 "Probably the most exciting restaurant opening of the year."
His credo – "My guests must feel comfortable and personally looked after at our restaurant" – is implemented by his team with great passion and the highest level of competence, which is regularly worthy of special praise from renowned restaurant guides.
Hubert Wallner's Gourmet restaurant at the Wörthersee is also perfect for festivities and seminars – especially for romantic weddings, the backdrop of the Wörthersee proves to be a truly unforgettable spectacle. For groups of 50 or more, the restaurant can be reserved exclusively with advance notice.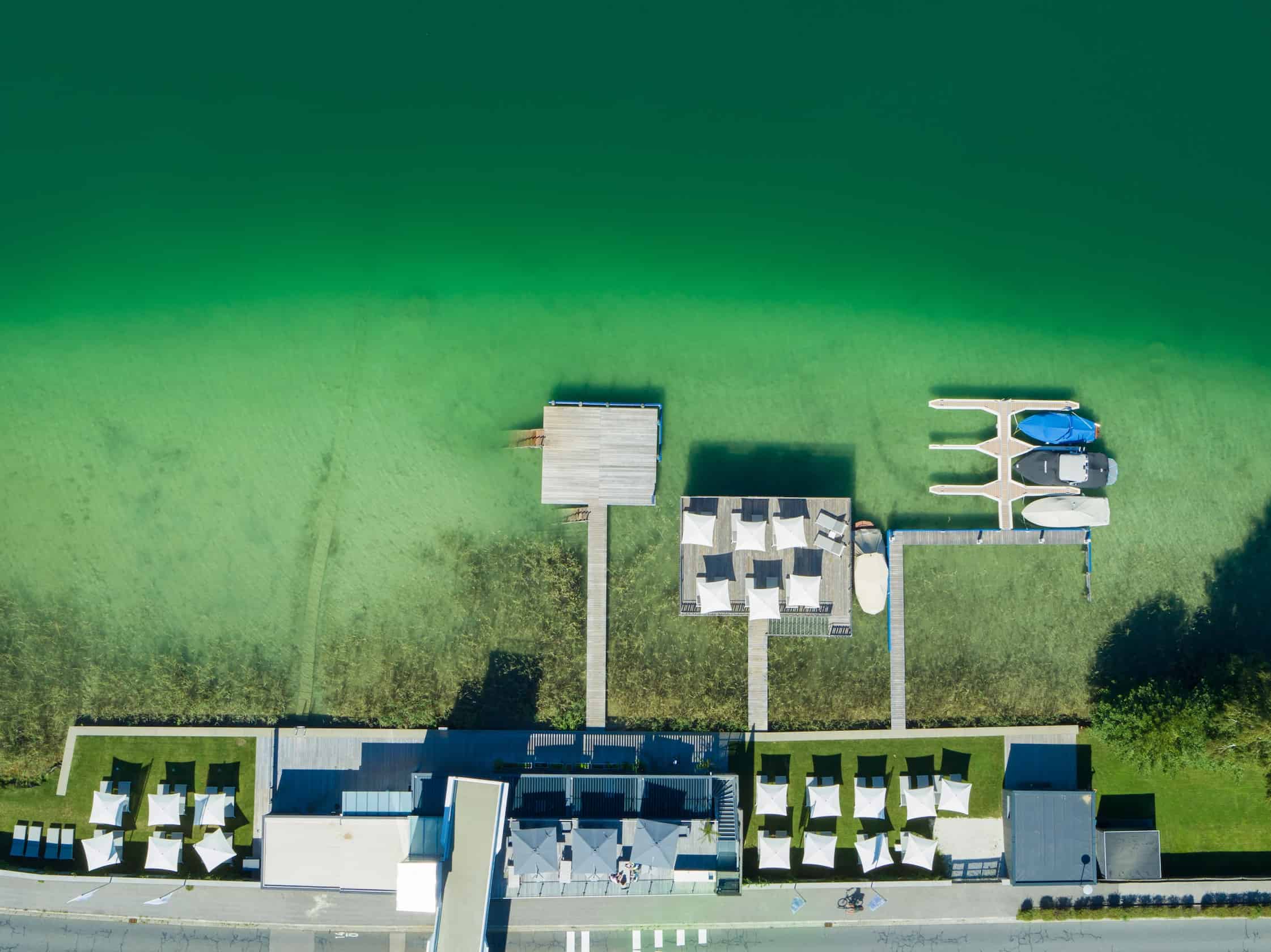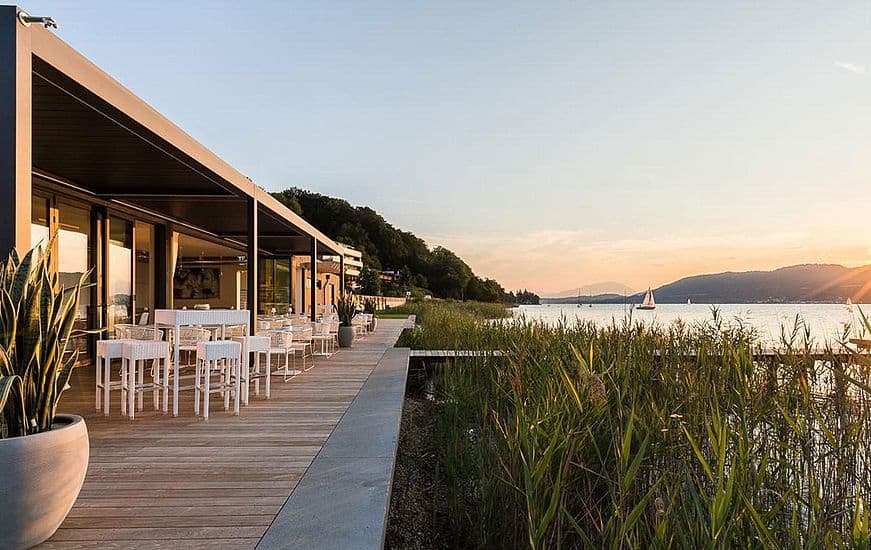 Gourmet Bistro Südsee
by Wallner
The cozy atmosphere on the most beautiful lakeside terrace in a stylish-modern design invites you to linger and enjoy an extravagant break from everyday life.
The lifestyle restaurant enchants the senses with SÜDSEE flair, Kerstin Wallner and her team pamper the palate with creative bistro dishes from a Mediterranean style cuisine line.
Whether lunch or business lunch with colleagues or friends, whether a small afternoon snack in between or dinner with a dream sunset and view of the lake – the light and clear cuisine guarantees pleasure.
A selected assortment of noble wines from Austrian winegrowers as well as selected winegrowers of the neighbouring countries. Sparkling summer drinks, sophisticated sundowners and unique cocktails expand the beverage selection and round off the culinary credo of the bistro. Parking as well as its own marina with six mooring for boats are available for guests.
Reserve table