Hermitage Beach
ENJOYMENT. SOCIALITY. SERENITY.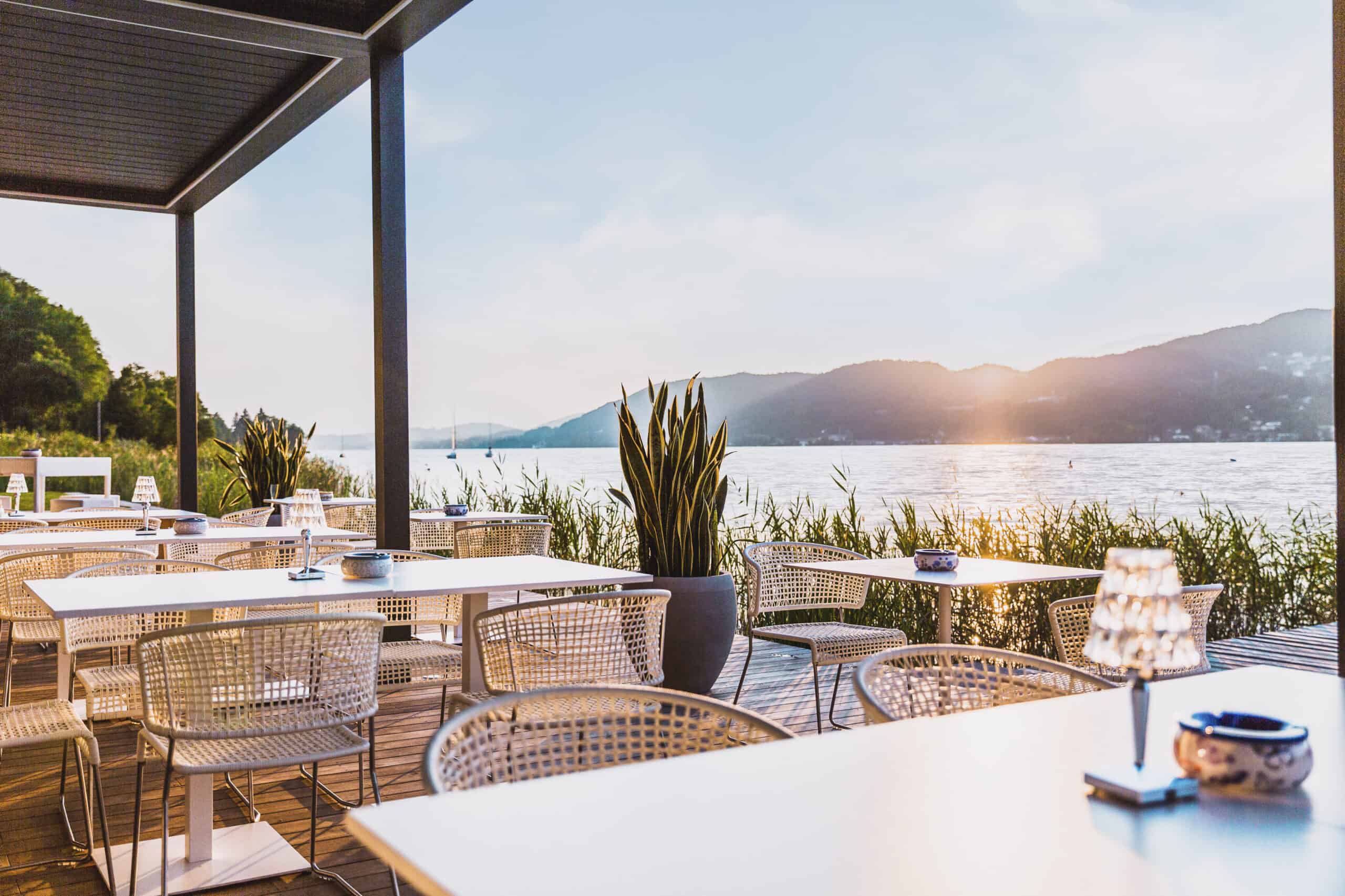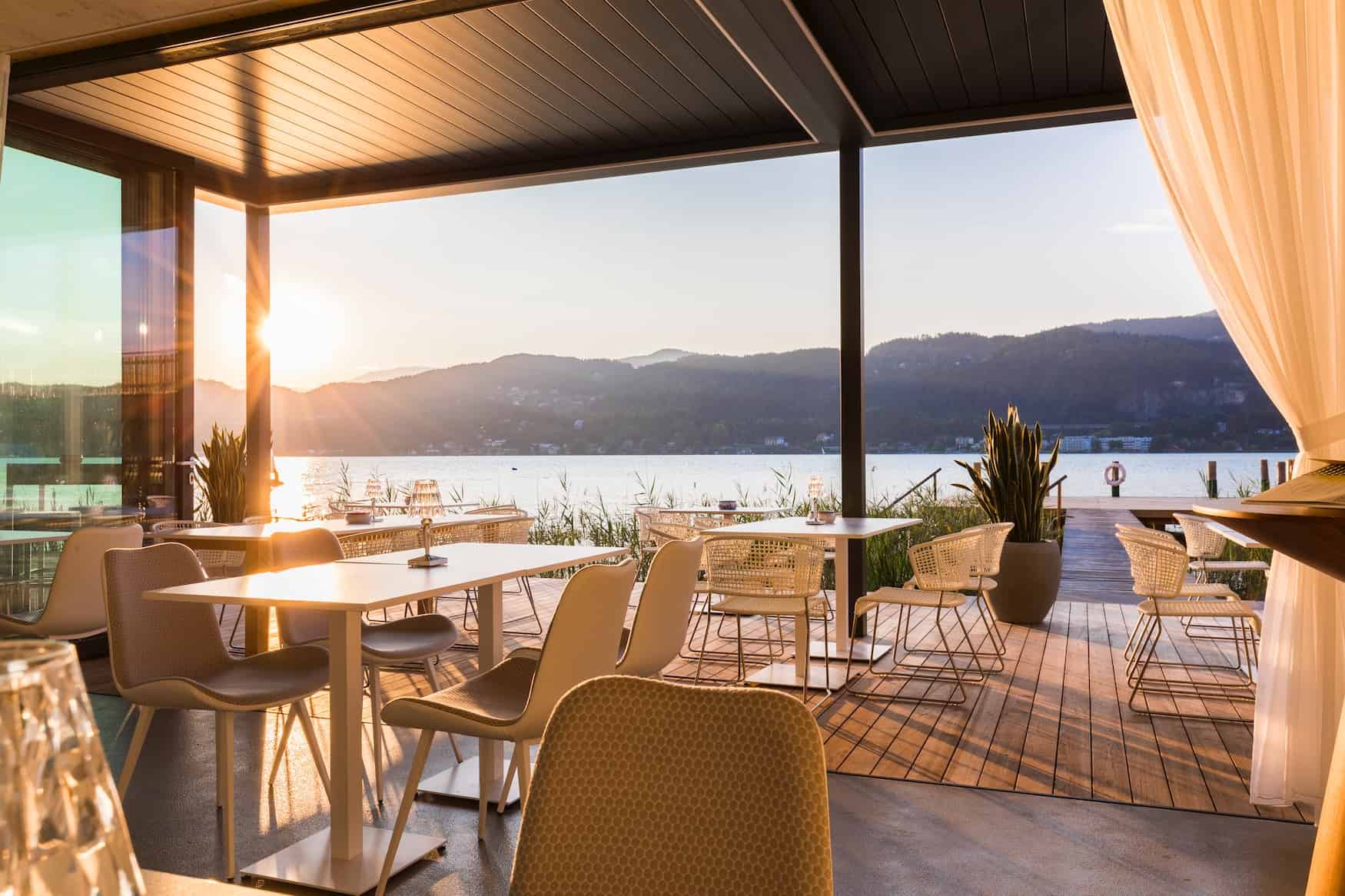 Hermitage Beach
South Sea flair at the Wörthersee
In the Hermitage Vital Resort there is a place where the sunset is particularly beautiful... We are talking about the Hermitage Beach with its bistro "Südsee by Hubert Wallner". South Sea flair, casual music and a fantastic lake panorama invite you to linger at Hermitage Beach on Lake Wörthersee. Just a few steps away from the hotel and the luxury apartments, what is probably the most beautiful lakeside terrace awaits you in a stylish, modern design. The Bistro Südsee, run by star chef Hubert Wallner and his wife, provides unique enjoyment with delicious dishes and a creative selection of drinks. External guests are also very welcome in our Hermitage Beach on Lake Wörthersee!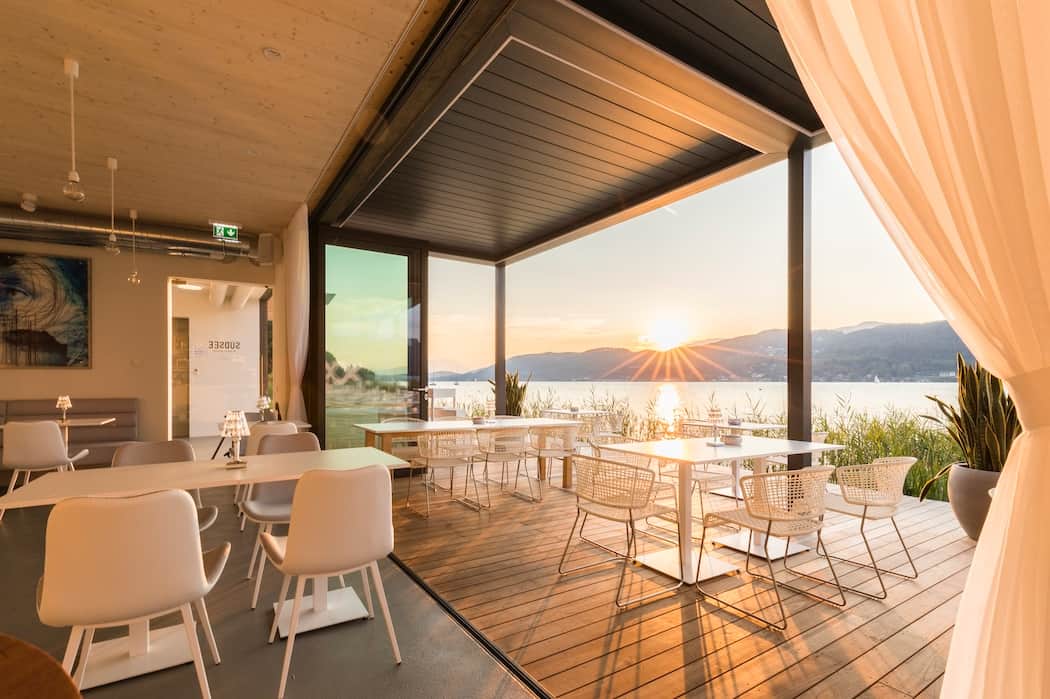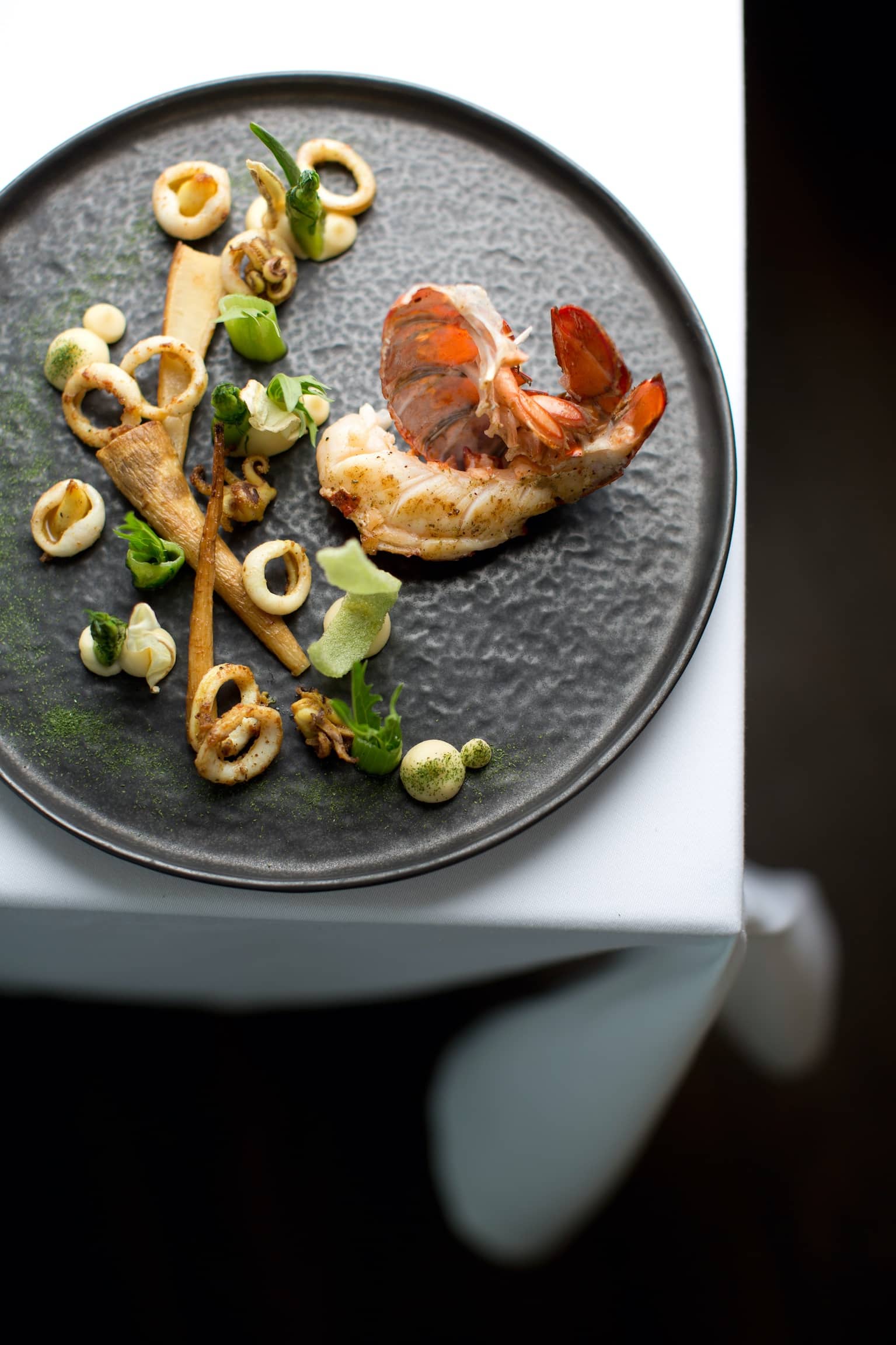 Culinary delights in the Bistro Südsee
It doesn't matter whether it's lunch, a business lunch with colleagues or a meal with friends, whether it's a small afternoon snack in between or dinner with a fantastic sunset and a view of Lake Wörthersee - the Bistro Südsee enchants the palate with creative bistro dishes from a Mediterranean cuisine line. The consistently warm cuisine from star chef Hubert Wallner and his team and the relaxed, cozy atmosphere right on Lake Wörthersee ensure an extravagant break from everyday life.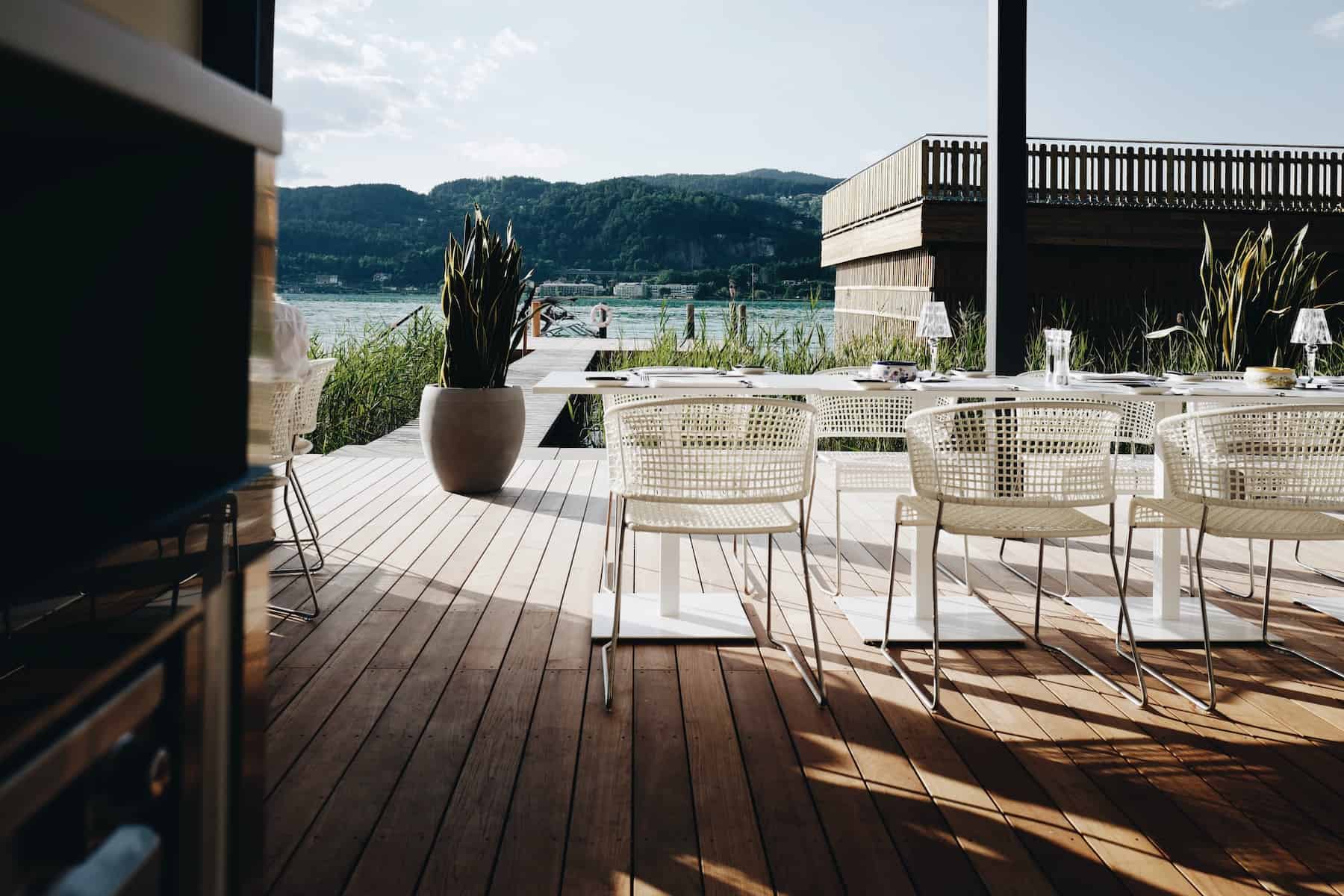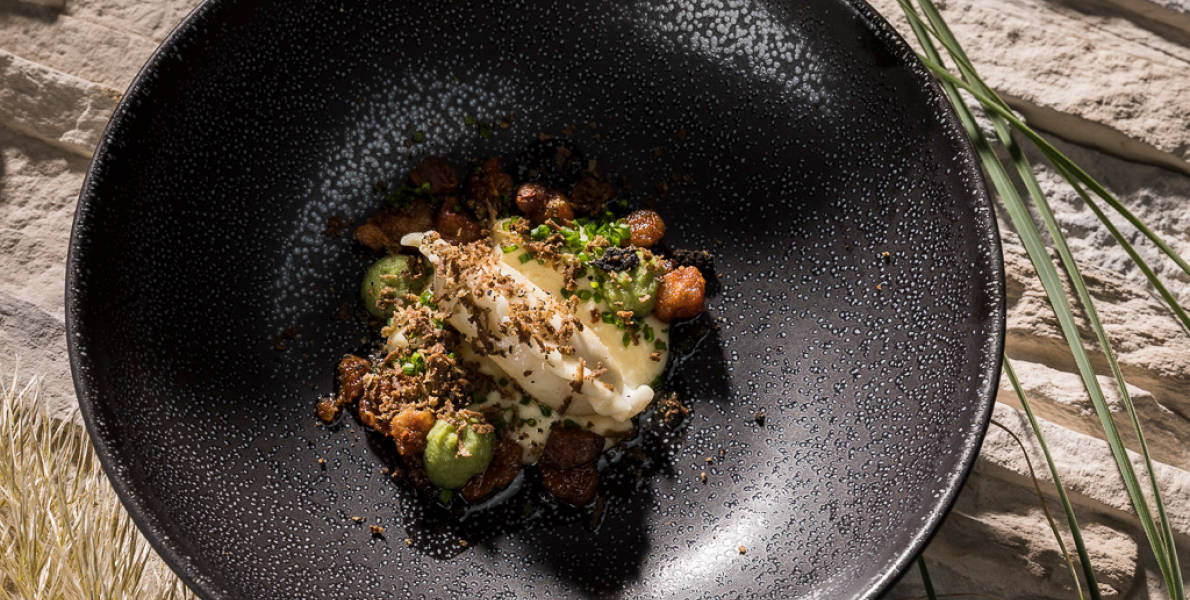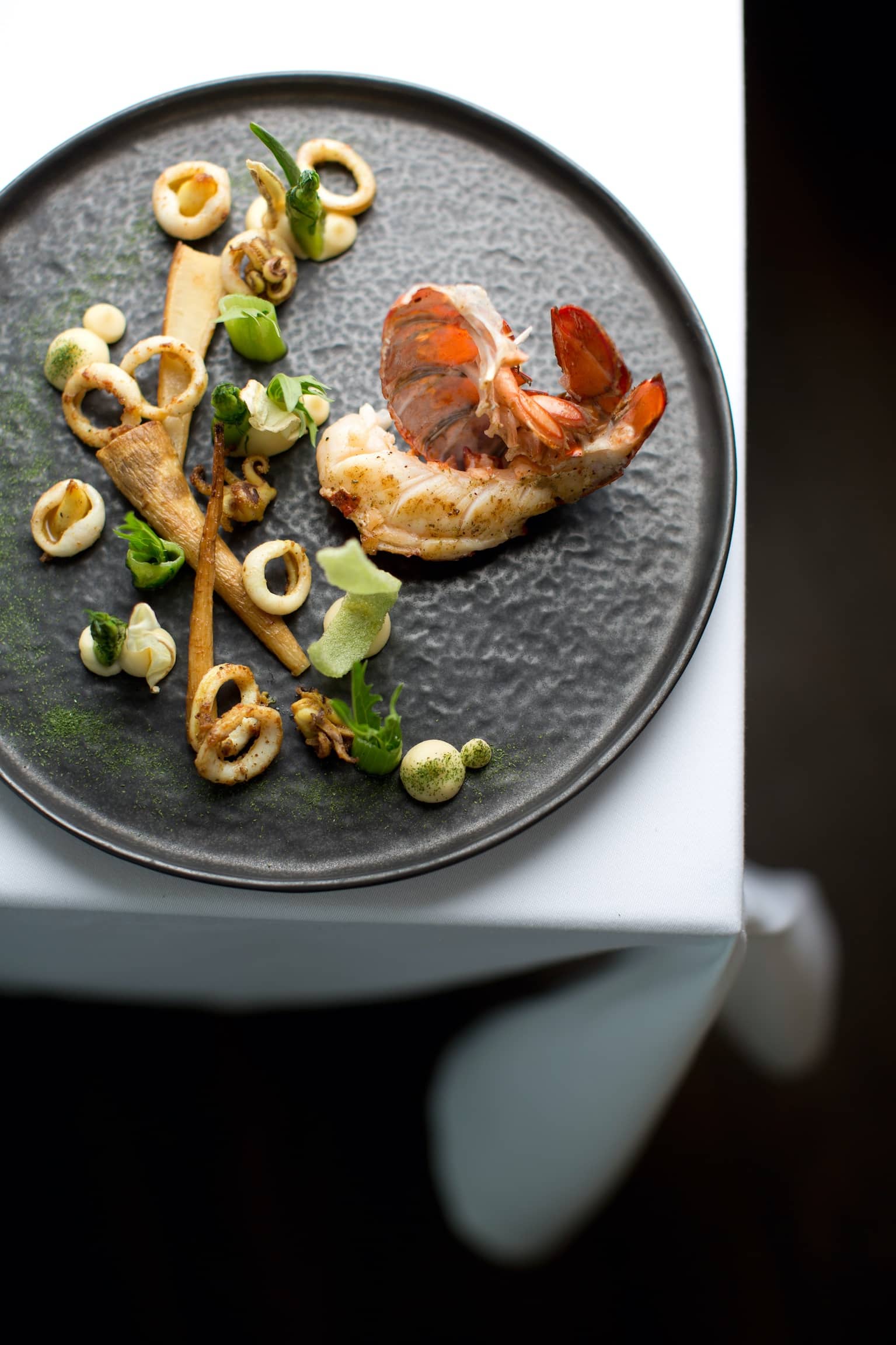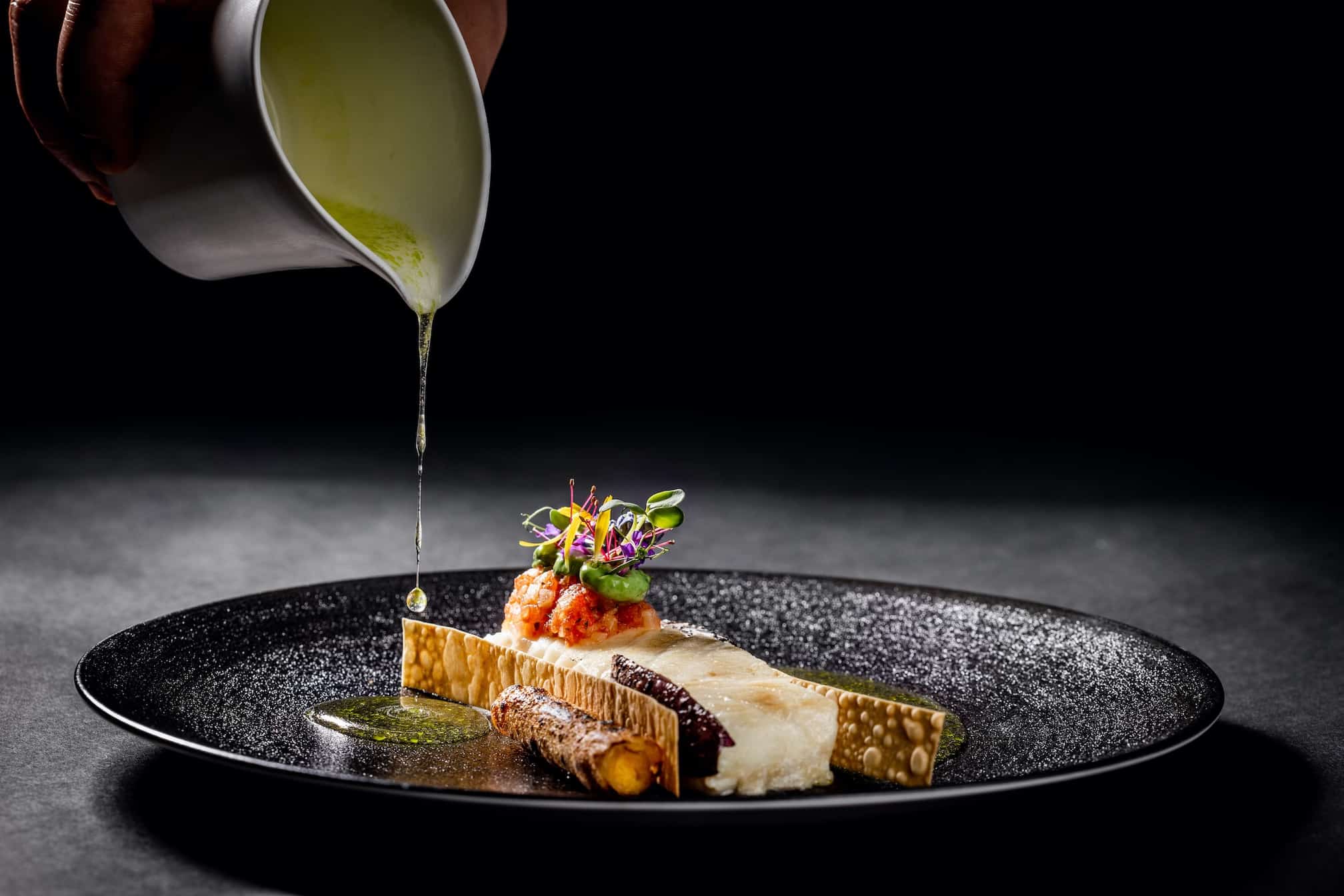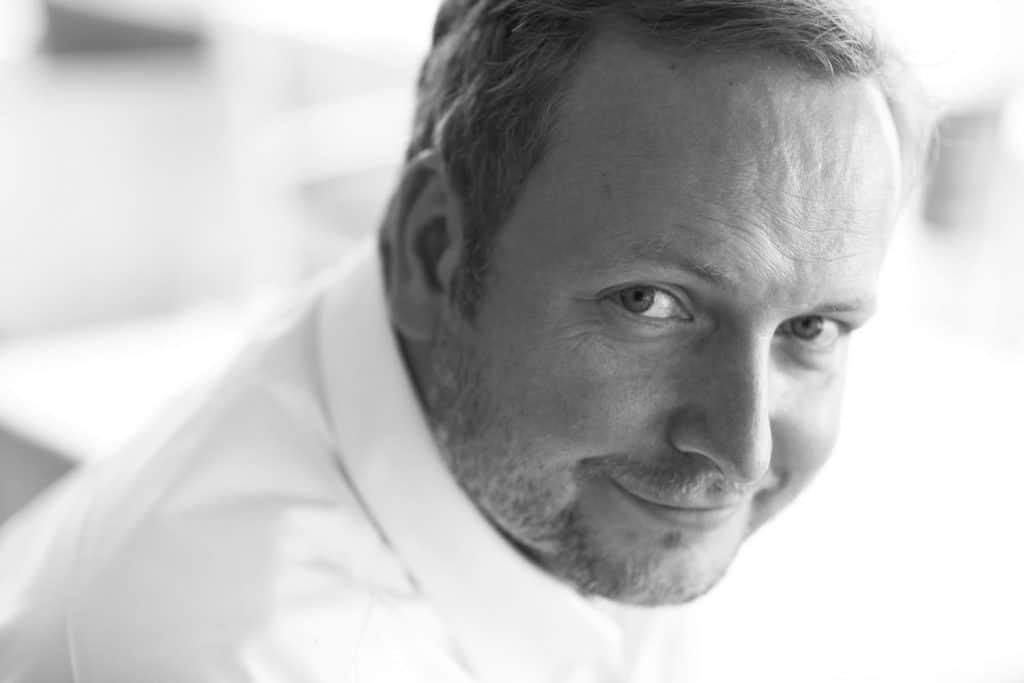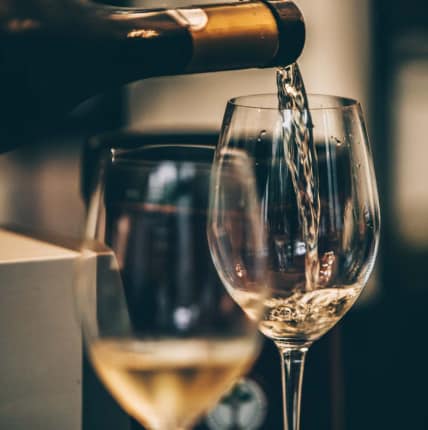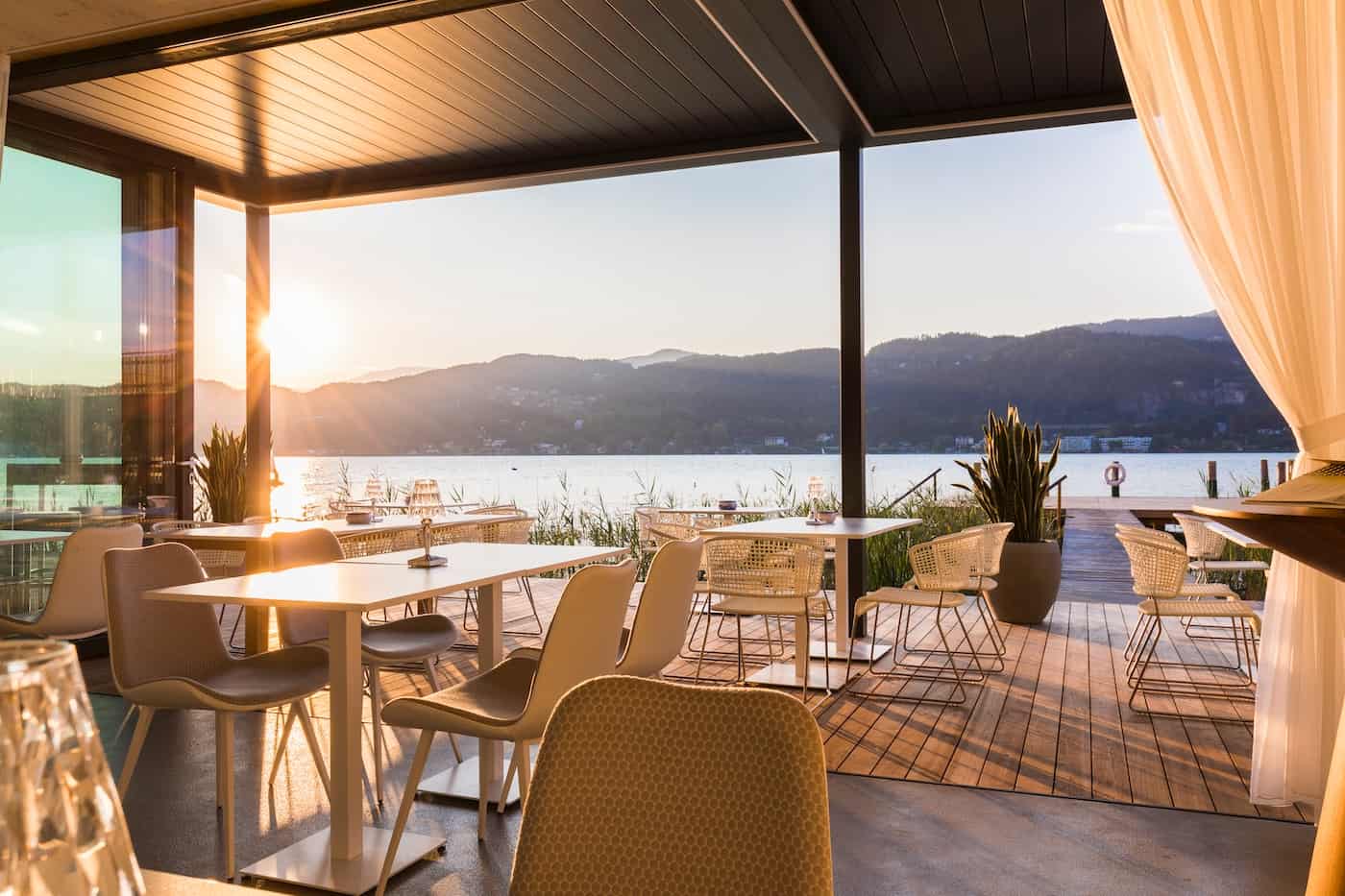 Bistro, Bar & Lounge
In addition to warm dishes, the bistro's culinary credo also includes an exquisite range of wines, sophisticated sundowners and unique cocktails with catchy names such as the "Seeciety" drink. With sparkling summer drinks, you can really enjoy the fantastic lake panorama.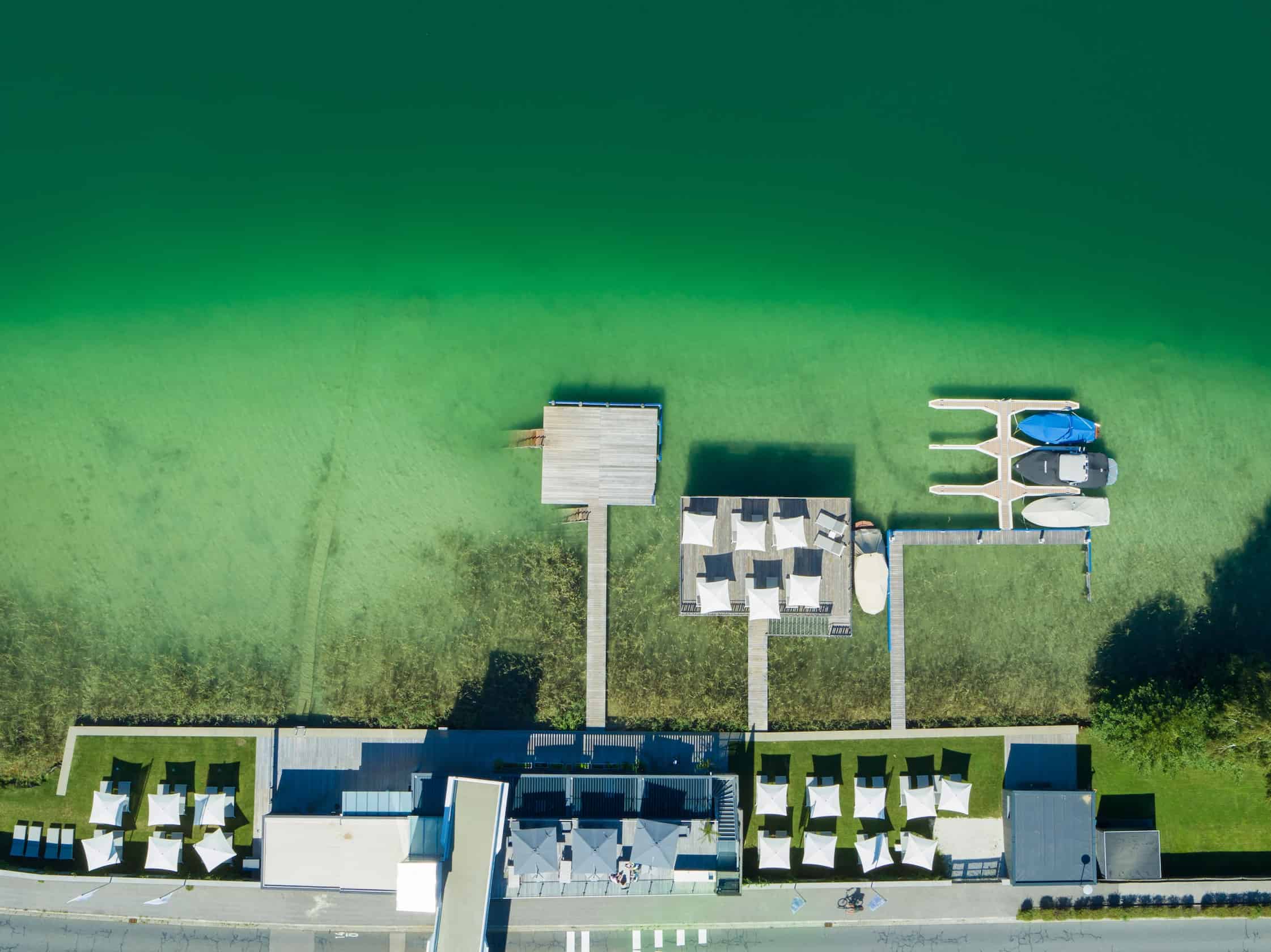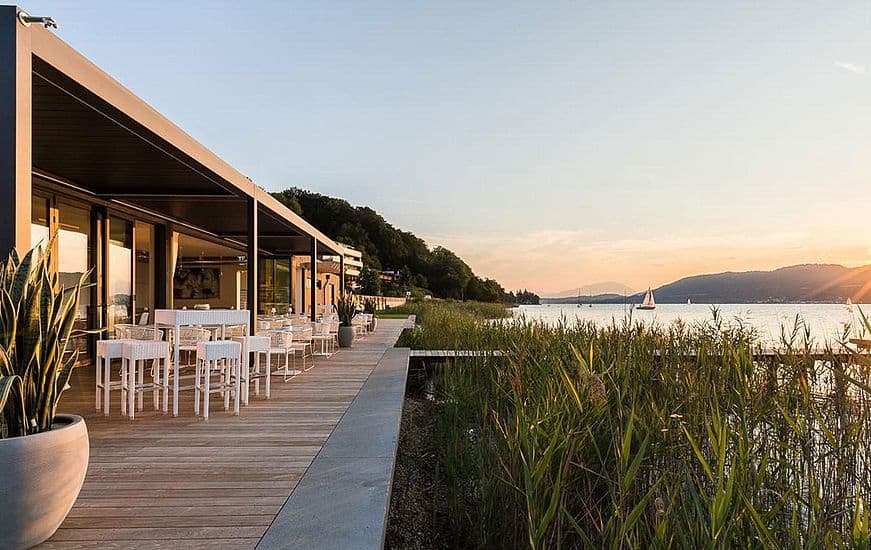 Events at the Beach Club
Summer, sun, sea and casual relaxation - the Beach Club on Lake Wörthersee offers the perfect environment for a party with friends with cozy chill-out music, creative cocktails and South Sea flair. The exclusive ambience and culinary delicacies are also ideal for company celebrations or business presentations in a special style. Kerstin Wallner as the maître of the bistro together with top chef Hubert Wallner and his team create an extraordinary setting for an unforgettable event.